For ScholarOne Manuscripts
NEW Features!
Question about your manuscript status?
Choose Your Role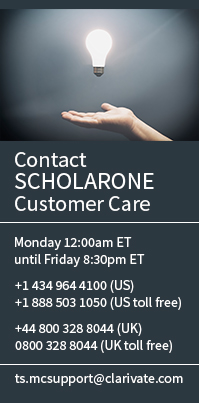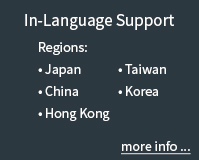 ---

ORCID's vision is a world where all who participate in research, scholarship, and innovation are uniquely identified and connected to their contributions across disciplines, borders, and time.
As a founding member of ORCID, Clarivate Analytics shares this vision and has consistently worked to integrate the ORCID persistent identifier into solutions which support research and accelerate the lifecycle of innovation. The ScholarOne platform seamlessly integrates ORCID in manuscript submission, editorial, and peer review workflows. These integrations enable publishers to meet the best practices outlined in ORCIDs Collect & Connect program.